Bentonville Arkansas Wedding Photographers-- Faith Baker and Adrienna Johnson
This was my first wedding to do in Bentonville. We got lost. Go figure right? The GPS sent us to the airport! That was a fun detour. When we finally arrived, we weren't sure we were at the right place, which led to having to call Chris, Kristen's father to be sure we were in the right place. I'm sure he thought that I was crazy. We did however, manage to get to the site for the ceremony.
The ceremony was held in the woods on the edge of a large field. There was a path built that led into the woods. Once you followed the path there was a clearing surrounded by trees wrapped in tull and blue pom-poms hanging from the branches. The seats were built from trees!
I LOVED Kristen's Bouquet! Isn't it beautiful?!
Here comes the Bride!
The ceremony was short, but so sweet. They wrote their own vows, and had a unity candle ceremony. The wind would not cooperate!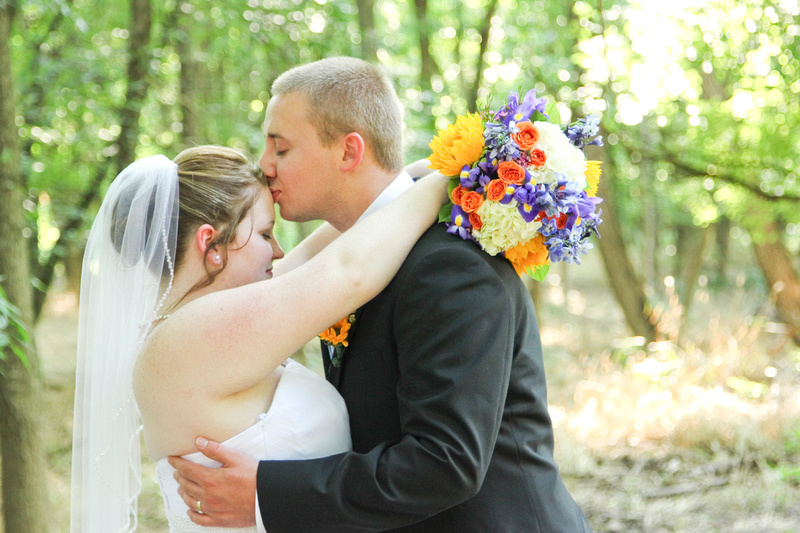 On to the reception! The reception was held in Rogers at the Embassy Suites.
This was John and Kristen's first dance as man and wife!
Doesn't this cake look delicious?!
The speech that Kristen's father gave was perfect. I laughed. I even cried. It was so sweet. By the time he was finished everyone had tears in their eyes. Happy tears.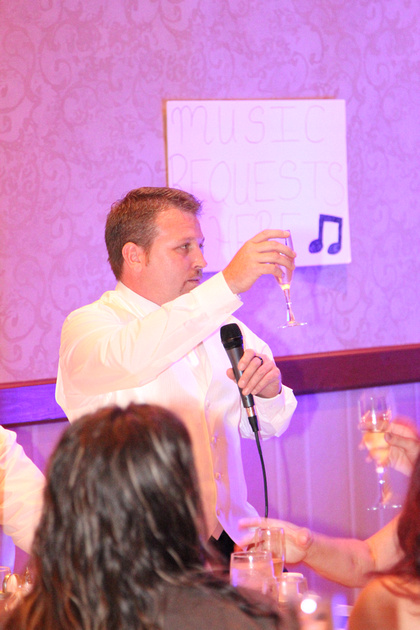 Father-Daughter dance!!
Good times were had by all!!
Congrats to you both and God Bless!